Thelma's Story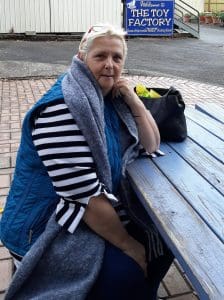 Hi, my name is Thelma and I have been a participant with Skylight Murraylands since 2019.
My mental health journey began when I experienced a personal breakdown due to childhood traumas. At the time, my husband was my biggest support however, in 2019 when I joined Skylight our lives were turned upside down. My Husband was diagnosed with Dementia and my son was diagnosed with Schizophrenia a couple of months apart from each other. This meant that although I was still experiencing my own ill mental health I went from being the person who was being cared for to the carer to both my husband and son.
From the moment I began at Skylight Murraylands, I felt welcomed and safe. The staff and participants were all very supportive and friendly this made my new journey an easier one as I suffer terribly with anxiety.  During my time with Skylight, I have received excellent care and support through 1:1 Psychosocial Support and Activities. I feel like I have gained confidence to navigate my life again.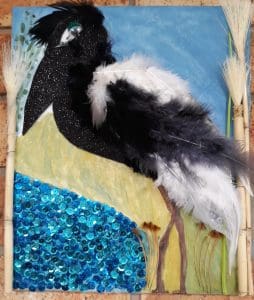 Through Skylight, I have met new people, which has led to me, feeling less isolated and more able to socialize. I have become connect with other services, which has lightened
my load and taught me that it is okay to take time for myself and that I am important. I have learned that I don't have to be responsible for everybody else's problem and that in recognizing that I have improved my own mental health and feel the strongest I have felt in a long time.
Nowadays, I use this strength to move forward and am currently preparing myself to move out of this space with Skylight and into a volunteering role at the local Food Bank. I wish to use my new confidence and growth to join the community and make a difference in other people's lives.
I do not regret one moment of my journey, both good and bad nor my time with Skylight. These experiences have helped shape me into the person I am today. I would recommend Skylight Murraylands to anyone who feels they need help.