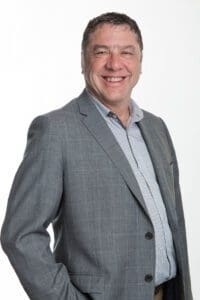 Paul Creedon
CEO
Paul has a long history in human services, and in creating, developing and managing a range of services and systems around physical and sensory disability, correctional services, and student services and supports, with the 7 years before Skylight managing mental health services across metro and country SA. Paul is a Social Worker by trade and has strong focus on human rights and social justice; individual and organisational capacity building; consumer engagement and service co-design; and building a strong and resilient mental health community. He has worked as a one on one worker; group worker; trainer; counsellor; advocate and lobbyist; manager and CEO and has a good grasp on the politics and pressures in the non government services area. Paul's focus over the next few years will be assisting Skylight to transition to the NDIS where it needs to, and finding other opportunities where possible, for it to maintain and build its person centered and led service model.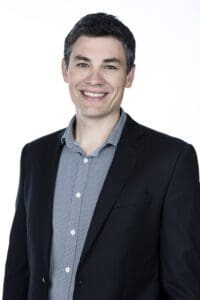 Adam Dunkley
General Manager - Corporate Services
Adam plays a key role in helping position Skylight for long term success in the NDIS environment. He brings a wealth of knowledge and experience, spending seven years clinical experience as a Social Worker and eight years in the corporate fast growing tech business environment. Adam holds qualifications in Social Work and a Master of Business Administration (MBA). His role encompasses business development, human resources, marketing, and driving business transformation in preparation for the NDIS. Adam is passionate about Skylight's long term sustainability, identifying new and innovative ways to fund the projects that participants want and need. Adam is focussed on Skylight holding to its core values, centred on participants and their carers, sharing the journey to recovery.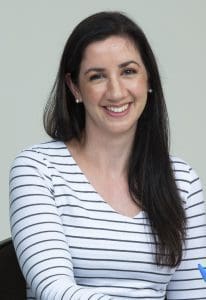 Amy Brooks
Manager - Service Delivery
Amy has had an exciting journey with her career at Skylight, initially starting as a Mental Health Community Worker within the Respite and 1:1 (PHaMs) programs. After being seconded to join the NDIS Transition Project Team, supporting the organisation to adapt to deliver services under the NDIS, Amy became Coordinator for the first NDIS 1:1 services, the newly formed Customer Relations Team and also worked closely with regional teams. Following this, she stepped into a Team Leader role, working with the Support Coordination team. Currently, she uses her qualifications in Social Work and Psychology to support quality practice and program development across Therapeutic Services, Carer Services, Short Breaks services and 1:1 services that utilise the expertise of Lived Experience Peer Workers. In her spare time, you will find Amy getting out in nature and exploring walking trails with her dogs in the hills.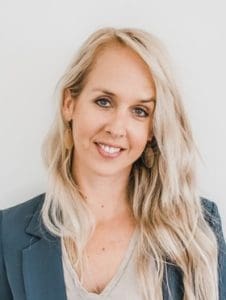 Meike Wise
Manager - Service Delivery
For the past 20 years, Meike has worked towards specialising in customer & employee experience, change & transformation programs, and business operations and  loved every minute of it. Throughout her career, she has worked for and with a wide variety of different organisations, all over the world. Among the many projects she completed, include developing and executing customer & employee success strategies, redesigning operating models and systems, and launching new initiatives.
Meike is passionate about people and is on a mission to contribute to a kinder, more authentic world. At Skylight, she uses her experience and insights to help create an environment that provides their people with an exceptional human-focused, genuine experience.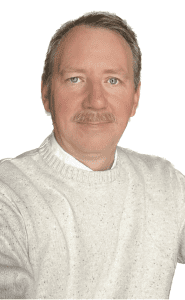 Rob Merrett
Manager - Service Delivery
Rob comes with a broad range of knowledge, experience and qualifications in Counselling, Cognitive Behavioural Therapy, Supervision and Leadership, as well as many years in business management. This includes previous roles as a Practitioner, CBT Supervisor and program leader working closely alongside Beyond Blue and Flinders University in the development, delivery and evaluation of an innovative new nationwide mental health program. Rob has also managed programs working with drug and alcohol treatment, the rehabilitation of offenders, mental health rehabilitation programs for First Nation's people and volunteered at Lifeline.
Rob's passion is centred on mentoring others to reach their maximum potential.
He is particularly focused on building quality evidence based frameworks of support for those experiencing mental illness, recovery frameworks that are delivered through wellbeing teams of skilled, person centred, trauma informed workers.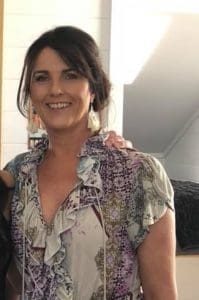 Louise Ray
Manager - Human Resources
Louise is an accomplished Human Resource Manager with a passion for people and seeing Skylight reach its goal of creating a place where people truly 'Love their job'. Louise is responsible to oversee all aspects of Human Resources, Quality and Work Health and Safety. Louise has played key roles in Skylights change initiatives, supporting a new workforce to deliver NDIS services and to champion high levels of quality, ensuring we continue to meet and exceed the highest quality and safety standards externally reviewed and expected by our communities.
Louise is focused on helping Skylight ensure our people are equipped and skilled for the future and that every staff member is valued for their contribution. Skylight culture is embedded in our values of supporting a lived experienced workforce.  
Louise believes, Skylights greatest offering to the community is our team and is passionate about ensuring we recruit, support, recognise and retain the best team we can to achieve our purpose.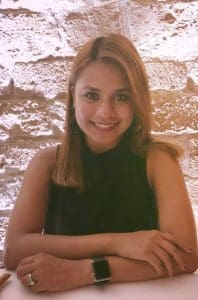 Nidhi Gupta
Manager - Finance
Nidhi is a proficient accountant that comes from a professional services background, having completed her Chartered Accountancy at Deloitte. After working there for four years, Nidhi moved into the NDIS space and has been passionate about working in this industry ever since. She has a vast knowledge of NDIS services with specific expertise in daily activities and accommodation services, plan management, block funding and SCHADs awards, having previously worked in organisations providing Supported Independent Living and other accommodation services. Certified in XERO, Nidhi has experience in the preparation of financial reports, budget requirements and general functionality of the system.
Nidhi is focused on making sure Skylight navigates through the complexities of Grant funding and NDIS smoothly, with a strong emphasis on maintaining a team with the highest standards of service delivery and integrity. The team, along with Nidhi, is set to make sure Skylight is equipped with suitable technology to provide better reporting to internal and external stakeholders.
Nidhi aligns herself well with Skylight's goals and is excited about ensuring its continued success in the future.