Psychosocial Recovery Coaching
Our Psychosocial Recovery Coaches offer lived and learnt experience of mental health, and will work alongside you to navigate the NDIS to help you get the most out of your plan. This involves you being in the driver's seat and making the important decisions. Skylight Psychosocial Recovery Coaches will support you to understand your Plan from the start and help you build your capacity going into the future.
Skylight Psychosocial Recovery Coaches take the time and effort to understand:
what a meaningful life looks like to you 
how you have been travelling up to this point, and
where you want to go next
Remember, this is your plan for reaching your goals. Our Psychosocial Recovery Coaches take the time to listen.
To find out more about how Skylight can support you, contact us by clicking the button below, or phone us on (08)83784100.
We understand the NDIS
The NDIS can seem daunting and complex if you are still learning how it works. Skylight Psychosocial Recovery Coaches understand the NDIS inside and out, and will make it easy for you to understand.
We utilise mainstream and community supports and work creatively to get the most from your plan by thinking outside the box. This means we won't just connect you with NDIS providers – as much as possible we will work with you to create a support network that includes your local community, neighbours, friends and family.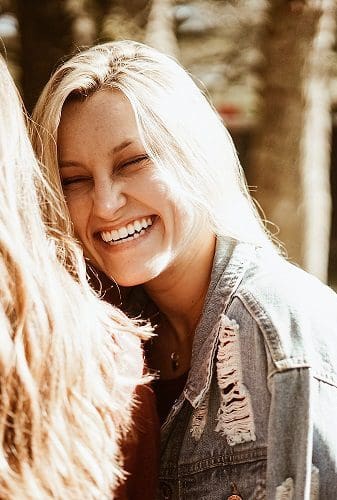 We understand the complex stuff
Skylight has a long history of working within a Recovery approach to support some of the more complex layers of a participant's situation:
Legal orders – such as Community Treatment Orders, Inpatient Treatment Orders, Guardianship Orders
Supported Decision Making – we strive to ensure the people we support have the best possible opportunity to make informed decisions about their life
Multi-disciplinary collaboration

– we are comfortable working with professionals from a broad range of disciplines from medical and allied health fields, including Community



Housing – we can provide support to help identify what type of accommodation and related supports will be required for an NDIS participant
Behaviours of Concern – we strive to ensure everyone is safe when someone is receiving support, and where required we work collaboratively with accredited Behaviour Support Practitioners to implement a Positive Behaviour Support Plan.Mental Health Teams, the Department for Child Protection, and the Department for Correctional Services
We have been around for more than 40 years
Skylight has a broad network. We are familiar with services across the sector, and can help you explore a range of solutions from multiple providers. We will provide you with a well-informed choice of services.
Skylight offers Psychosocial Recovery Coaching across metropolitan South Australia, as well in the Murraylands and Limestone Coast – so contact us today to find out more!
Group Activities
Skylight provides Activity Groups to help you socialise, develop new friendships and explore a range of activities in your local community.
Support for Carers
Our Carer Support Programs are to assist people who are supporting a friend or loved one with mental illness.  We offer a number of support options for carers and family.
Plan Management
Skylight Plan Management takes the administrative hassle out of your NDIS plan, allowing you to make the most of your funding. 
Individual Support
Whether you want support to access the community, meet new people, develop a new skill or get on top of your day-to-day life, your Skylight Support Worker will be there to assist you.
Find out how Skylight can support you today