Counselling is a safe and confidential collaboration between qualified counsellors and participants to promote mental health and wellbeing, enhance self-understanding, and resolve identified concerns. Clients are active participants in the counselling process at every stage.
Changes facilitated by counselling include: change in perspective, new insight, new ways of thinking about situations, a new awareness of feelings, enhanced capacity to regulate feelings, new actions or behaviors, and new decisions about life.
The team at Skylight Mental Health include counsellors and therapists with training and experience in a wide range of concerns, including support for people who hear voices; experiences of trauma; anxiety and depression; and the experience of being a carer.

View our counsellors or contact us by clicking below, or phone us on (08)83784100.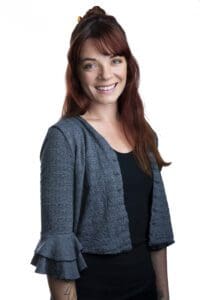 Merel
Merel provides a space for you to be seen and heard fully, creating the opportunity to uncover those parts of yourself you may have lost touch with.
With a background in psychology and counselling, Merel enjoys being creative and flexible in sessions, working with what comes up in the moment. Trauma-informed and person-centred practice are always key to her approach, and she values authenticity, curiosity, and social justice.
Merel has particular interest and training in the area of Complex Trauma. Merel is also a certified Trauma Center Trauma-Sensitive Yoga (TCTSY) facilitator. She runs group sessions and individual sessions. Individual sessions can be made up of a mixture of talking and movement – always decided in collaboration with you, to best suit your needs.
In her free time, she loves listening to true crime podcasts and making drip castles on the beach with her kids.
Languages: English, Dutch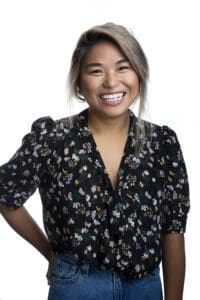 Nora
Nora is an accredited Art Therapist and has experience in facilitating art therapy groups and providing therapy in 1:1 settings. Nora believes Art Therapy gives us the chance to put our insight and inner wisdom into practical play. Nora facilitates a safe and nurturing environment for the participants to engage with the process as the process is the key element in Art Therapy not the end product. Nora loves getting active and outdoor activities. She enjoys yoga and swimming. She finds the nature to be very grounding.
Languages: Vietnamese, English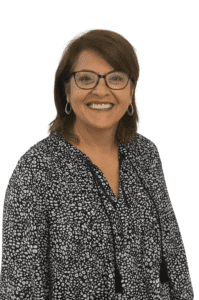 Joumana
Joumana believes that life is for living and that despite the challenges and stressors, we all need, want and deserve to be happy, lead fulfilling and productive lives and have loving relationships. Working from the premise that the therapeutic relationship between a counsellor and a client is a collaborative one, with trust, empathy & non-judgement at the forefront, she sees her role as a facilitator to help you reach your desired goals and realize your full potential.
Joumana has over 16 years' experience providing support to adults and children with multiple and complex needs and uses a variety of highly effective evidence-based interventions including Cognitive Behavior Therapy (CBT), Narrative Therapy, Trauma-Informed Care, Solution-Focused and Positive Psychotherapy (PPT).
Her qualifications include a degree in Social Psychology from London University (LSE), and she continued her training in Australia gaining several diplomas and qualifications in Counselling, Case Management and Therapy.
Languages: English, Arabic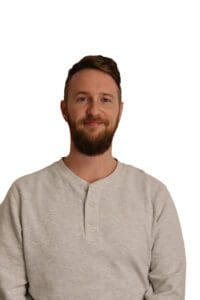 Alex
Alex appreciates that counselling is a unique process for each person and that everyone experiences the world in different ways. Through a person-centred lens, Alex provides a space for you to explore your experiences and insights while drawing from a range of therapeutic modalities. He believes that often people simply need a place to be heard without fear of judgement.
With a background in community services, Alex also works with people who have (or are currently) experiencing interpersonal and complex trauma, therefore adapting his approach accordingly. When working with trauma, Alex is a strong believer that people can (and do) thrive regardless of their past. With this in mind, Alex works with you at your pace, with respect and sensitivity, and complete genuineness.
In his spare time, Alex enjoys looking after his two dogs, hiking in the outdoors, and gazing at the stars.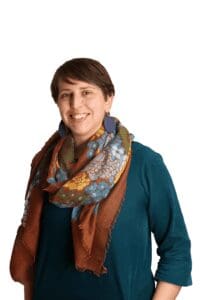 Rachel
Rachel works collaboratively with participants to identify how counselling can be useful and what they need from the process.  Rachel creates a warm, safe counselling environment and draws on the strengths of participants.  Rachel is guided by the expertise of participants about their own unique experience.
Rachel draws on various theories and evidence-based counselling models to tailor her approach for every individual participant.  Some of the approaches Rachel has training in are Narrative Therapy, Dialectical Behaviour Therapy (DBT), Cognitive Behaviour Therapy (CBT) and attachment theory.  Trauma informed practice and a strengths based approach underpins Rachel's counselling style. |
Rachel has a background in community services: working with individuals, couples and families to focus on mental health and fulfilling relationships.
When not at work, Rachel loves spending time at the beach or watching her favourite Netflix picks!
Language: English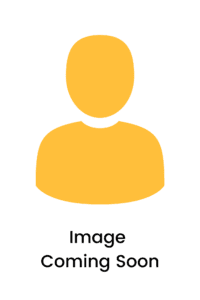 Jennifer
Jennifer is an art therapist and registered counsellor. She creates a safe space filled with respect, kindness, compassion and humour. She is passionate about supporting you to draw on your inner strengths, creativity and wisdom so you can enjoy life with confidence and hope.
She believes you are the expert in your life, and her role is to support you find insight and meaning.  This might include listening, talking, creating, storytelling, and mindfulness. Creativity is a fantastic way of communicating when words are difficult. Do you need to be artistic? Definitely not!
Jennifer works from a trauma-informed, strengths based, recovery-oriented approach and values the wisdom that comes from lived experience. She understands 'symptoms' as coping mechanisms developed to deal with difficult circumstances, and when ready, you can learn healthier ways to manage life.  She is particularly interested in healing after trauma, suicide prevention, ageing, spirituality, dementia care, and grief and loss.
In her spare time, Jennifer loves creating art, cycling, bushwalking, tending to her veggie garden and cooking the produce.
Group Activities
Skylight provides Activity Groups to help you socialise, develop new friendships and explore a range of activities in your local community.
Support for Carers
Our Carer Support Programs are to assist people who are supporting a friend or loved one with mental illness.  We offer a number of support options for carers and family.
Plan Management
Skylight Plan Management takes the administrative hassle out of your NDIS plan, allowing you to make the most of your funding. 
Support Coordination
Our Support Coordinators will support you to understand your Plan from the start and help you build your capacity going into the future.
Download
Skylight
Brochures
Find out how Skylight can support you today